About The Broward Health Foundation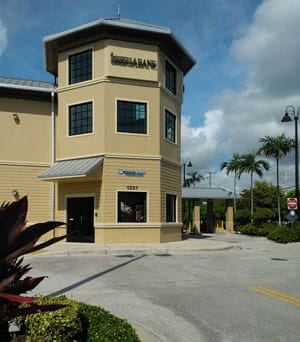 Formed in 1999 and governed by an active Board of Directors, the Broward Health Foundation is a 501(c)(3) nonprofit organization whose mission is to improve the health of its community by providing resources to promote, support, and enhance the programs and initiatives of Broward Health. Broward Health operates with a mission to provide quality healthcare to the people it serves and to support the needs of all its physicians and employees. For more than seventy years, Broward Health has served as a healthcare "safety-net" provider for the northern two-thirds of Broward County – over 275 square miles.
Broward Health offers inpatient and outpatient services to the uninsured and underinsured – regardless of their ability to pay – and is one of the ten largest public healthcare systems in the nation. The Broward Health system includes Broward Health Medical Center, Salah Foundation Children's Hospital, Broward Health North, Broward Health Imperial Point, Broward Health Coral Springs, Broward Health Weston, and more than thirty Community Health Services facilities.
While quality medical care is the cornerstone of Broward Health, it is through Community Health Services that the health system truly connects with the community. It is the Division's mission to provide a network of family health service sites that offer both affordable and comprehensive primary healthcare—including home health services and hospice services—throughout neighborhood community locations, primarily serving indigent patients and the working poor. Through a variety of school-based and neighborhood-oriented facilities, the Community Health Services Division provides pre-natal care, prevention and education, outreach, case/disease management, primary care, specialty care, urgent care, dental care, outpatient diagnostic testing, home health care, and hospice care.
Advisory Board
The Broward Health Foundation Advisory Board is composed of a group of talented, experienced, or otherwise influential individuals who are invited to provide ongoing advice and support to the Foundation's Board of Directors and staff. Members of the Advisory Board are not current members of the Board of Directors, but are volunteers with a passion for Broward Health, and who provide valuable assistance and advice to the both the Foundation Board and staff.
Carolyn Burns
Broker-Associate
Coldwell Banker
Michelle Geroni
Sales Director
Southern Wine & Spirits
Patrick Kerney
President
Kerney & Associates, Inc.
Susan Renneisen
Seminole Hard Rock Hotel & Casino
Barbara Wells
President
Lillian S. Wells Foundation
Caroline Fleischer
Managing Principal
Cresa South Florida
Steven Hudson
President
Hudson Capital Group
Kyle Luneburg
VP of Operations
Florida Linen Service
W. Scott Parker, Sr.
Senior Vice President – Wealth Management
The Parker-Harrigan Group
Noreen Salah-Burpee
Executive Director
The Salah Foundation
Lorraine Thomas
Philanthropist & Children's Advocate
Kathleen Windridge
Founder
Windridge Yacht Charters
Tammy Gail
Chief Marketing Officer
Glam-A-THON President
Flordata Market Research
Merrie Heniser
Principal
MCH Smart Solutions
William Mahoney, Jr.
President & Founder
Mahoney & Associates
Carlos Pulido, MD
Faculty Advisor, Pre-Med Society
American Heritage School
Eris Sandler
Market President
BankUnited
Gerald Weber
President & CEO
Jewelry Repair Enterprises
Amy Galloway
Attorney
Robert Judd, Esq.
Shareholder
Olive & Judd
Doug McCraw
Founder
Flagler Arts & Technology Village
Jill Rebholtz
Susan Sette
United Dialysis Center
Mitch Welin
CEO & Founder
ComRes
Meeting Notice
Broward Health Foundation Board Meeting
Tuesday, August 10, 2021
4pm Eastern Daylight Time
This meeting shall be open to the public.
Meeting Location: Broward Health Foundation, 1201 S. Andrews Ave., Fort Lauderdale, FL 33316
2021 Board Calendar Dates